Silver Needle White Tea
Added/Modified on December 17, 2016

Also Known As: White tea, Yin Zhen, Bai Hao Yinzhen, and Yinzhen.
The least processed form of tea is White tea. It is made from the silver buds and select leaves that are steamed and dried.
White tea contains more nutrients than black or green tea. White tea is named for the fine silvery white hairs on unopened buds.
Of all white teas, Silver Needle is the highest quality, consisting only of these buds.
Silver Needle White Tea is produced in the Fuding and Zhenhe districts of the Fujian province. It is harvested only in the first few weeks of early spring when there is no rain.
Only unopened and undamaged buds are used in the strict process to prepare the tea. The flavor of this tea is sweet and delicate with a clean, airy fragrance. When brewed, the tea is a pale color.
What is Silver Needle white Tea? Silver Needle White tea is made from very tender tea buds of uniform shapes, without leaves or stems. The buds are wilted and minimally oxidized. White tea should be bought in loose form.
Silver Needle White Tea Preparation:
◦Brewing Silver Needle White Tea starts with water at 180 degrees; this is just below boiling point.
◦Use from 1 to 1 ½ tablespoons of tea per each 8 ounces of water.
◦Steep for two to ten minutes depending on the strength and taste desired.
The tea leaves can be used to brew several cups of tea. Each infusion should be steeped a little longer.
Home Remedies Using Silver Needle white Tea:
Up until several decades ago, Silver Needle White Tea was reserved for the Chinese Imperial Family.
Now available to the general public, white tea is known to have the highest antioxidant level of all the teas. Antioxidants protect the body from free radical damage. White Tea is believed to protect the body against many types of cancers, including colon, prostate, and stomach cancer.
Silver Needle White Tea helps lower blood pressure and guards against stroke. It helps lower cholesterol, preventing hardening of the arteries. It protects the heart and circulatory system. Silver White Tea is used as a heart tonic. It helps create bone density and strength, helping those who suffer from arthritis and osteoporosis.
Silver Needle White Tea is a natural antibacterial and antiviral. The tea helps tone the immune system and guards against cold and flu, as well as easing HIV symptoms. It helps keep teeth and gums healthy, killing the bacteria causing bad breath, plaque, and tooth decay.
This tea also promotes healthy skin, reduces blood sugar, and alleviates the symptoms of diabetes. It helps reduce stress and increase energy.
Research on White Tea has shown that, "White Tea may have the strongest potential of all teas for fighting cancer." This is according to Oregon State University researchers.
Side Effects of Silver Needle White Tea:
Silver Needle White Tea is generally considered safe. Any problems are due to excessive consumption and caffeine toxicity.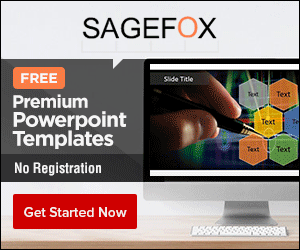 Tags